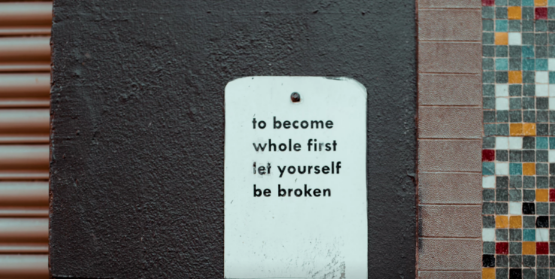 Have you heard this one? If you can't give yourself permission to fail, you can't give yourself permission to succeed.   Put another way: If you're unwilling to be wrong, you can't be right. The amount of times this has shown up in my life, and the lives of my clients this past week, has been remarkable. We've become such protectionists, wanting to protect ourselves from harm and embarrassment, and in doing so we hold ourselves back. There is no way you can be your very best and show up for those you lead in the most powerful and meaningful way if you are unwilling to be the whole and real you: warts, beauty marks; stumbles, high jumps; mistakes, wins and all. It's vulnerable, I know. What will people think if I blow it? Will I lose the respect of my team? Will they laugh? …Maybe. So what?   As long as we refuse to give ourselves permission to be wrong and make mistakes, we're swimming with an anchor around our neck. We will never go as far or as fast as we could without it, and worse — it wears us out prematurely. What I have found working with my clients is how our behavior can dictate, or at least influence, how others experience our shortcomings. If we are willing to laugh with them, see the shortcomings as stepping stones, learning moments, and opportunities to grow, the odds are others will, too. And in turn, they will become more willing to risk great things knowing that failure has an upside. However, if we are beaten down, embarrassed, self-conscious, and judging ourselves unworthy, the odds are: they will, too.   Remember, being whole and owning all of us, our wins and our mistakes, isn't a sign of weakness —...
Archives
NEW Book: Leadership Just Got Personal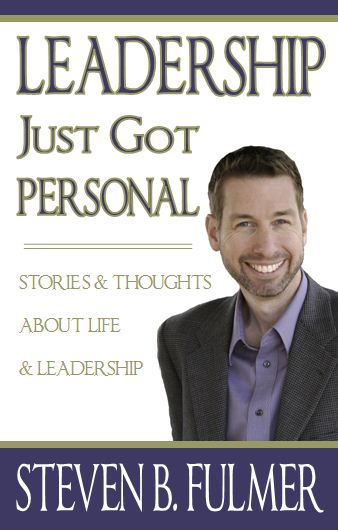 Steven's latest book
Leadership Just Got Personal
is on sale now!
Order your copy today!