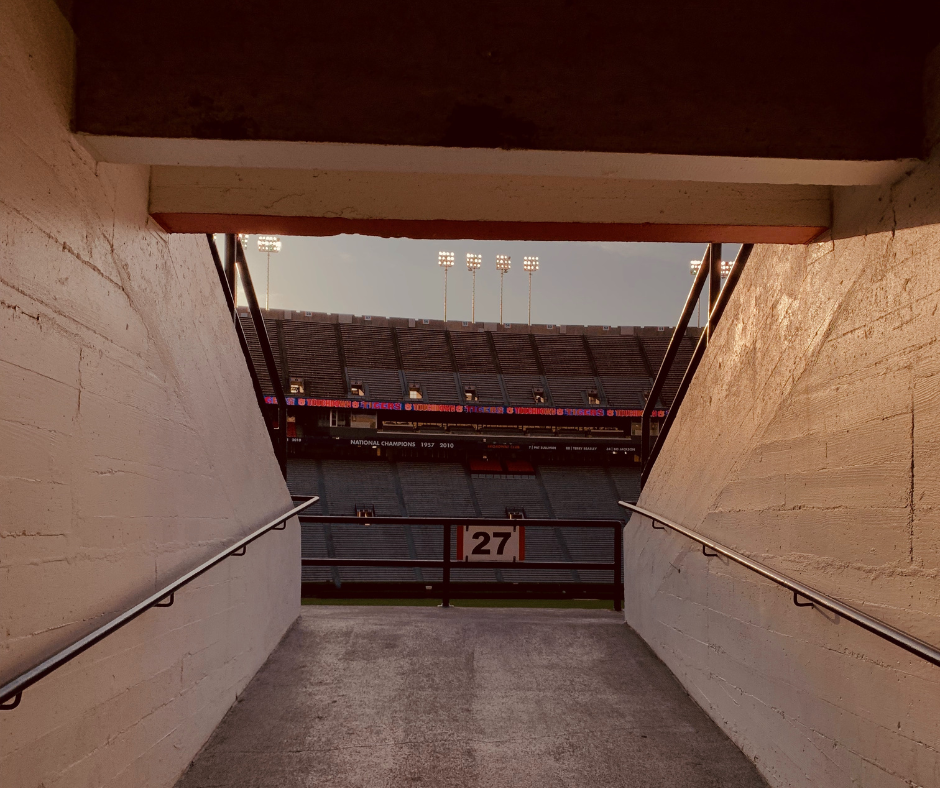 I'm often asked the existential question, "Are leaders born or made?" To which my answer is, "YES."
Damar Hamlin is one of those leaders. On January 2, 2023, the 24-year-old Buffalo Bills safety made headlines when he collided with Cincinnati Bengals wide receiver Tee Higgins while making a tackle, stood up momentarily, and collapsed on the field. He'd gone into cardiac arrest. 
And in an instant, Damar Hamlin was being covered by every major news outlet in the country. 
While it is exceedingly rare for someone like Hamlin to go into cardiac arrest, it's not impossible (commotio cordis has been discussed as a possible explanation). Medically speaking, he has certainly defied the odds. But with his injury came an unexpected gift: his leadership, impact, and talent for inspiring others has made huge waves (the GoFundMe page for a toy drive his foundation organized has raised over $9 million, with most donations being made in the weeks since January 2).
Damar Hamlin is clearly an example of someone born with the leadership gene (there's a chapter in my book about this). His childhood was full of adversity. "The temptations were all around him, trouble seemingly lurking on every corner in a borough where guns and drugs and gangs were responsible for producing one of the highest crime rates per capita in the country," as reported by Sal Maiorana of the Rochester Democrat and Chronicle. 
Hamlin didn't have any connections or advantages to jump-start his career. But he had parents who helped steer him in the right direction. And he put in the work.
For the record, I'm of the opinion that everyone is born with the gift of leadership. The problem for the vast majority of us is that we're afraid to unwrap that gift. We fear the responsibilities and obligations put upon us by that gift. In 1961, President Kennedy invoked the Gospel of Luke (12:48), saying, "For of those to whom much is given, much is required."
Many of us object to those expectations and reject the gift because we fear that we won't live up to what is required of us. 
Hamlin, on the other hand, is a beautiful example of someone who unwrapped the gift early and didn't see it as a threat. He didn't fear it but saw it as an honor and a calling, and he wholly stepped into that gift of leadership. It seems to me he was (and is) wise beyond his years.
From a remarkably young age, Hamlin knew that he could make a difference. He understood his ability to lead and positively influence his community. He could be an example. And he was.
As this recent story from All Things Considered relates, "In 2015, during Hamlin's senior year, Central Catholic lost a game to longtime rivals North Allegheny High School. Practice was slated for 9 the next morning, but Fleming says Hamlin got the team there at 7:30 and started running plays." As Fleming puts it, "Damar was the reason that that happened. And I got to tell you, we had 90 kids on the team that year, and every single kid was there. And that's the kind of leadership role and the kind of respect and admiration that his teammates had for him."
Isn't it a shame that he had to suffer cardiac arrest on national television in front of millions for us to notice his magic and leadership? Because he hasn't done it the way everyone else has done it. 
The All Things Considered story highlights the ways in which Hamlin made a difference and defied expectations from the start. According to Dave Fleming, the defensive coordinator at Hamlin's high school, Central Catholic for 22 seasons, "Hamlin had offers to play at dozens of Division 1 schools. He turned down Notre Dame, Ohio State and Penn State to go to the University of Pittsburgh, which is just down the street from Central Catholic, so he could stay close to family and friends. And he didn't wait until he made it big to start giving back. Hamlin often returns to Central Catholic to help with youth football camps and counsel younger players who dream of playing football professionally." 
How many other people out there are like Hamlin? He turned down big name schools to play local. That's a tough thing to do. But for Hamlin, the possibility of positively influencing his community, inspiring young people, and lifting others up was all the motivation he needed.
It's a special person who has the courage to unwrap the gift, pick it up, and use it, especially at that young an age.
Have you unwrapped your gift?
Photo by Logan Easterling on Unsplash
Co-authored with Mollie Horne