Relationship expert and author John Gottman says 69% of all conflict is unresolvable — That's the bad news. The good news: Conflict doesn't have to undermine relationships — professional or personal. The simple reason so much conflict is unresolvable is that it touches on who we are as people, and we are unwilling to give up who we are as people, especially when it comes to what we value and how we see the world. But it doesn't have to be that way. Conflict is different for everyone; one conflict is trivial and solvable in one relationship and monumental and unsolvable in another. But, just because a conflict remains unsolved, doesn't mean it has to cause an impasse or be negative. The difference between unsolvable healthy conflict and unsolvable unhealthy conflict that undermines relationships is how you treat each other in the process. Think about it this way: every business problem is a people problem. And in the end, the problem is never that people made a mistake; the problem is how others react to and are affected by those mistakes. Do they become wedges driving people apart, kicking up the dust of judgements, grudge and distrust? Or do they become opportunities to solve a problem, figure out how to connect on a more human level, and build increasing trust?  We live in a culture that wants to feel no pain. In fact, we live in a culture that will do just about anything to avoid pain and discomfort. We don't want the awkwardness of disagreement — or even the discomfort of fluctuating temperatures, for that matter. But guess what? Temperatures fluctuate. We feel...
Archives
NEW Book: Leadership Just Got Personal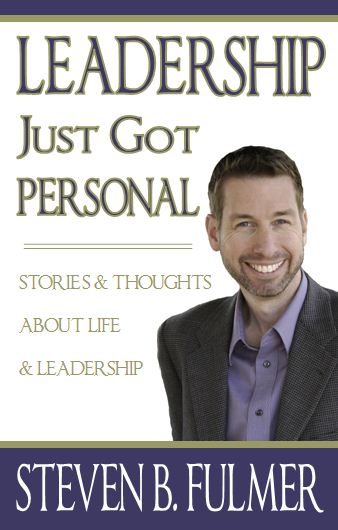 Steven's latest book
Leadership Just Got Personal
is on sale now!
Order your copy today!