Are you running from something? Or towards something? Too often we're running away, trying to escape — but our problems keep following us!  Like that person who goes from one bad relationship to another with no loss of emotion, or those that seem to have terrible job after terrible job. But what are the chances that they could have that many bad jobs (or relationships)? There's got to be a common theme, a common denominator. If you're in this situation, I hate to break it to you: the common denominator is YOU. We tend to take our problems with us. So if you want a different result, you have to take a different action. But how can you change your perspective? How can you build a habit of considering new ideas and making more powerful decisions? Well, take a lesson from Socrates. There are three elements to how we engage with and show up in our life; there's what we think, how we feel and what we do. Pick one, change some aspect of it and see what you get. Then change another part and explore again. Not every change will yield the desired result, but some will.Otherwise, if you just keep thinking, feeling and doing the same things over and over again, nothing will ever change, right?  Here's the full Socrates quote: If you always do what you've always done, You will always get what you always got. If you always get what you always got, You will always think what you've always thought. If you always think what you've always thought, You will always feel what you've always felt. If...
Archives
NEW Book: Leadership Just Got Personal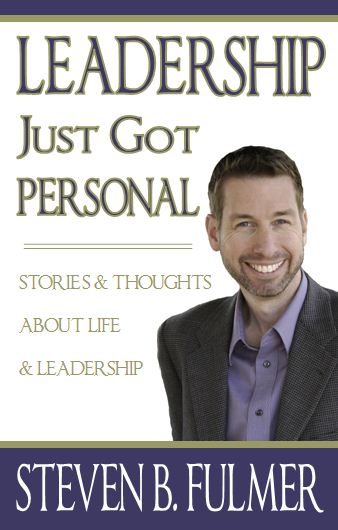 Steven's latest book
Leadership Just Got Personal
is on sale now!
Order your copy today!