Leadership is not a title, it's a behavior. So if you want to be a leader, what skills should you be developing? We all think of the basics: confidence, delegation, people skills, communication — all good, of course. Often, however, the most important leadership skill isn't typically thought of as "leadership" at all, because it's not about "knowing." What is the most important skill? It's Insatiable Curiosity.  Yes, it's a skill because it can be practiced and improved, and frankly, most people suck at it. Most of us are like the tootsie pop owl and lose our patience way too quickly to maintain any real curiosity. Leadership is not about having all the answers, it's about asking better questions. How many times have you experienced a bad leader making it clear: "I'm the boss, I'm going to tell you what to do, you will accomplish the things I want you to achieve toward my vision," even if their "answers" are anything but effective?  Leadership is about empowering your team to achieve quality work that empowers and, at some level, excites them. To do that you must lead to the gap between where your team is, and what they are capable of becoming. How? Maintain an insatiable curiosity. This allows you to stay connected and informed about how your team is doing, who the members of your team are, what they're curious about, how they would do things, where their interests lie, and what they see as obstacles, challenges and problems. Those things may seem intellectually obvious, but it's not so obvious in practice. Too many leaders don't feel they have the time to ask questions, especially if they think they have the answer. And...
Archives
NEW Book: Leadership Just Got Personal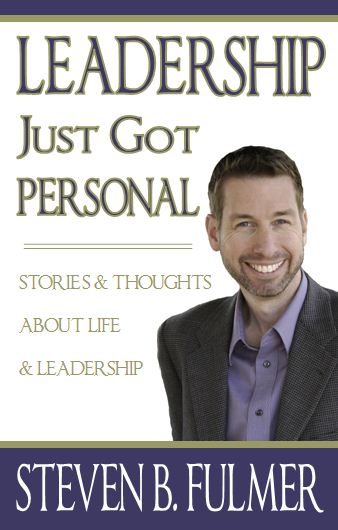 Steven's latest book
Leadership Just Got Personal
is on sale now!
Order your copy today!